About Us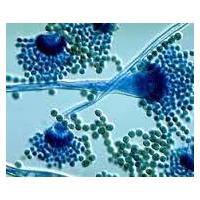 MouldLab provides you with a quality Environmental Microbiology/Mycology Consulting & Laboratory Service.
MouldLab is a family owned and operated environmental microbiology/mycology consultancy and laboratory service operating out of Mayfield East, near Newcastle, NSW.
To support these services we also offer you a range of specialised equipment for hire and purchase, together with sampling consumables.
We are distributors for the Zefon range of mould and Indoor Air Quality (IAQ) sampling consumables and equipment in Australia, which assists you to purchase or hire these items via the Shopping Cart or by contacting us directly by phone or email.
If you need guidance or advice about appropriate sampling for bacteria or mould in your environment, please contact us and we will be pleased to assist.
Accreditations
We understand that Proficiency Testing and QA/QC for the outside laboratories you rely on is of paramount importance when offering a professional service.
MouldLab operates in accordance with ISO 17025.
We participate in the AIHA EMPAT Fungal Spore Analysis Proficiency Testing program, which we have been doing now for over 4 years, holding a "Proficient" status (Laboratory 208121). In addition, 3 of our analysts have completed the McCrone Research Institute's IAQ Fungal Spore Course, either Basic & Advanced.
In 2009, MouldLab's Laboratory Director attended CBS, in Utrecht and undertook Prof. Rob Samson's Food and Indoor Fungal Culture Identification Course. The reference text for that course is our laboratory manual for the culture and identification of moulds to genera and species by traditional methods.
Additionally, the CBS Medical Mycology Course conducted by Prof. Sebren de Hoog was successfully completed in November 2014 by our Laboratory Director – covering over 600 pathogenic yeast and mould species.
Quality Management
The Standards and Guidelines we utilise routinely for the delivery of the services we provide you, include:
the relevant ASTM Methods for Bio-Tapes, Air-O-Cells and other Spore Traps; and

those prescribed by the relevant parts of ISO 16000 for the collection of airborne bacteria and moulds and their culture, counting and identification.
Despite the advice offered by many consensus publications which advocate the use of at least 2 media to ensure a more sensitive detection of the full spectrum of mould which may be present, other laboratories steadfastly rely on only one. We are proud to say we routinely use a minimum of 3 fungal media for all samples processed for culturable fungi at MouldLab.
In order to provide an active system of culture identification, collection and maintenance, we have reference cultures obtained from recognised sources, held below -80C on Cryobeads. This enables us to run Positive and Negative growth and recoveries on all of the batches of media we produce and it provides the best possible training and quality control for our staff.
We also have developed an in-house training and assessment program for our microscopists, based on a library of over 200 slides of known moulds, plus selected real world slides showing organisms of interest. These are based on the accumulated endorsed images from EMPAT.
Memberships
The following industry bodies have admitted us to professional membership:
Network of Assessors & Remediators
MouldLab works with a network of assessors and remediators in your state who can undertake initial assessments, sample collection, removal and remedation work.
If you need a reference to an assessor or remediator in your local area please contact us.