Our Directors


Mouldlab have staff and associates based across Australia and can meet your needs regardless of where you are.
David Lark - Principal Mycologist & Laboratory Director
---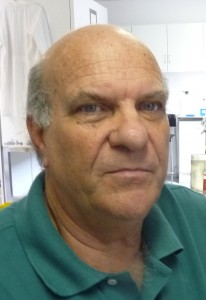 David Lark is the Principal Mycologist at MouldLab, one of Australia's leading laboratories specialising in environmental mycology as it relates to indoor environments and the health of occupants.
As a professional microbiologist and mycologist with over 40 years experience, David has been admitted to professional membership of a number of relevant industry bodies including the Indoor Air Quality SIG of the Clean Air Society of Australia and New Zealand (CASANZ) and maintains current professional contact with advances in the industry and relevant science.
In 2009 David undertook a course in the Mycology of Food & Airborne Fungi, at Centraalbureau Voor Schimmelcultures (CBS) Fungal Biodiversity Centre, The Netherlands, to continue his professional mycology training and has presented and published research papers and posters internationally.
He returned to CBS in 2015 to successfully undertake their Medical Mycology Course conducted by Professor Sybren de Hoog.
Locally, he has appeared on "A Current Affair" and radio interviews, particularly in reference to the aftermath of the Queensland floods. David is a scientific advisor and consultant mycologist to many mould remediators and has had supervised mould focused projects in several states of Australia. When litigation is contemplated he can undertake local and interstate assessments and assists clients with solutions to their mould problems, advising on microbial sampling, HVAC assessments, indoor fungal ecology & new methods of mould remediation.
In addition to this consulting involvement and provision of expert witness support for clients, David supervises MouldLab's Newcastle laboratory which provides a full range of mycological services to its clients.
David is also a member of ASTM International's Indoor Air Committee D22.08.
Jill Lark - Administration Director
---
With over 40 years of professional nursing experience, including 6 years as a Nurse Unit Manager (Infection Control) at a major Sydney Teaching Hospital, Jill provides the compassionate backbone that has ensured MouldLab's clients recieve the highest degree of customer service.